Is appliance repair worth the cost?
Household appliances are an integral part of our daily lives. Like any mechanical or electrical device, however, appliances are susceptible to wear and tear over time. When they malfunction or break down, the question arises: Is it worth repairing the appliance or should it be replaced? In this article, we'll explore the factors that determine the cost of appliance repair, the affordability of repairs, and ultimately, whether the appliance repair is worth the cost.
Why Do We Need Appliance Repair?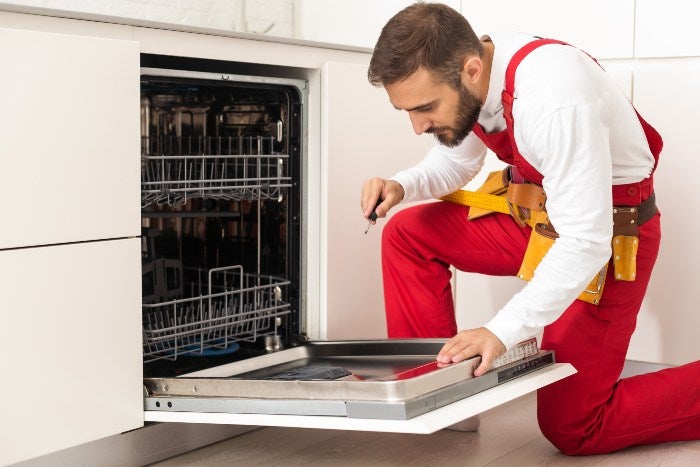 Appliances are designed to simplify our lives, and when they stop working, it can be disruptive and inconvenient. Repairing appliances offers several benefits. First, it's often more cost-effective than purchasing a new one, especially if the issue is minor or limited to a specific component. Many appliances can be fixed for a fraction of the cost of buying a new one, especially if the issue is minor or limited to a specific component. In addition repairing appliances helps to reduce waste by extending their lifespan, contributing to a more sustainable environment.
How Much Does Appliance Repair Cost?
The cost of appliance repair can vary depending on several factors. These factors include the type of appliance, the extent of the damage or malfunction, the availability and cost of replacement parts, and the expertise of the repair technician. Generally, labor costs, diagnostic fees, and the cost of replacement parts make up the bulk of the repair expense. It's important to note that the cost of repairs can vary significantly between different appliance and brands.
Are Appliance Repairs Affordable?
The affordability of appliance repairs largely depends on the specific circumstances and the individual's budget. While some repairs may be relatively inexpensive, others can be more costly, particularly for high-end appliances or complex issues that require extensive repairs. However, compared to the cost of purchasing a brand-new appliance, repairs are often a much more affordable option. In addition, many repair service providers offer special discounts or promotions to help offset the financial burden of repairs.
Is it Worth Repairing Household Appliances?
Determining whether it's worth repairing an appliance requires considering several factors:
How old it the appliance? Older appliances nearing the end of their expected lifespan may be more prone to frequent breakdowns and may not be as energy efficient as newer models. In these cases, it might be more cost effective to invest in a replacement, especially if it's likely to cause more problems in the near future. However, if the repair cost is significantly lower than the price of a new appliance and the repaired unit has a good track record, repairing it can be a logical solution.
Are parts available? The availability of replacement parts and the expertise of the repair technician play a role in determining whether an appliance is worth repairing. Some older or less common models may have limited availability of spare parts, making repairs more challenging and expensive. However, if the repair technician is experienced and skilled in working with a particular appliance brand, they may be able to source alternative parts or find more cost-effective solutions.
When to Repair or Replace?
Knowing when to repair or replace that broken appliance is a crucial decision. As a general rule, if an appliance is still under warranty, it's advisable to utilize the warranty for repairs or replacement. On the other hand, if an appliance is older, has a history of frequent breakdowns, or the repair cost is substantial, it may be more practical to invest in a new appliance. Energy efficiency is another consideration, as newer models are often more energy efficient and can lead to long-term savings on utility bills.
Conclusion
The worth of appliance repair depends on various factors, including the cost of the repairs, the age of the appliance, the availability of replacement parts, and the expertise of the repair technicians. While repairs can be affordable and eco-friendly, there are instances when replacing is a more viable option. The final decision can be made only after an evaluation of the cost-effectiveness, reliability, and overall convenience.
Ace's Appliance & Repair is a locally owned and operated appliance repair service in Keller, Texas. With over 20 years of experience in repairing appliances of all makes and models, our highly trained technicians provide top-notch service for all types of appliances including refrigerators, stoves, dishwashers, and more. We understand the frustration you feel when an appliance break down, and we will respond promptly to resolve the issue. Our focus is on complete customer satisfaction, and we will do our best to get your household up and running as soon as possible. We pride ourselves in providing professional prompt appliance service, done right the first time.
For more information about the products and services we offer, contact us via our website, or give us a call at 817-788-5200. We look forward to serving you!