Expert Cooktop Repair Services in Keller, TX
Our Technicians Will Repair Your Cooktop
Whether you're an accomplished home chef or a culinary beginner, chances are you rely on your cooktop every day to prepare your meals. Like many people, you probably take it for granted that your cooktop will reliably turn on and work properly… until it doesn't. When cooktops malfunction, prompt cooktop repair service is essential. At Aces Appliance & Repair in Keller, Texas, we understand how frustrating it can be when your appliances suddenly stop working properly. That's why we prioritize rapid, reliable repairs so you can get back to life. Our experienced technicians are pleased to provide all types of cooktop repairs for all makes and models of cooktops.
What Is Cooktop Repair?
Cooktop repair refers to repair services for both electric and gas cooktops, also called stovetops. Some homeowners like to try to fix their own appliances. Unfortunately, this can sometimes create more problems than it solves. Modern cooktops are increasingly complex, and they require the touch of an experienced professional.
When you call upon the knowledgeable technicians at Aces Appliance & Repair to schedule a cooktop repair appointment, you can rest assured the job will get done right the first time. Our professional technicians show up with fully equipped vehicles. Your technician will ask you a few questions about your appliance before getting to work on diagnostics and repairs. Before leaving, your technician will ensure that the work area is left in as good or better condition than when they arrived.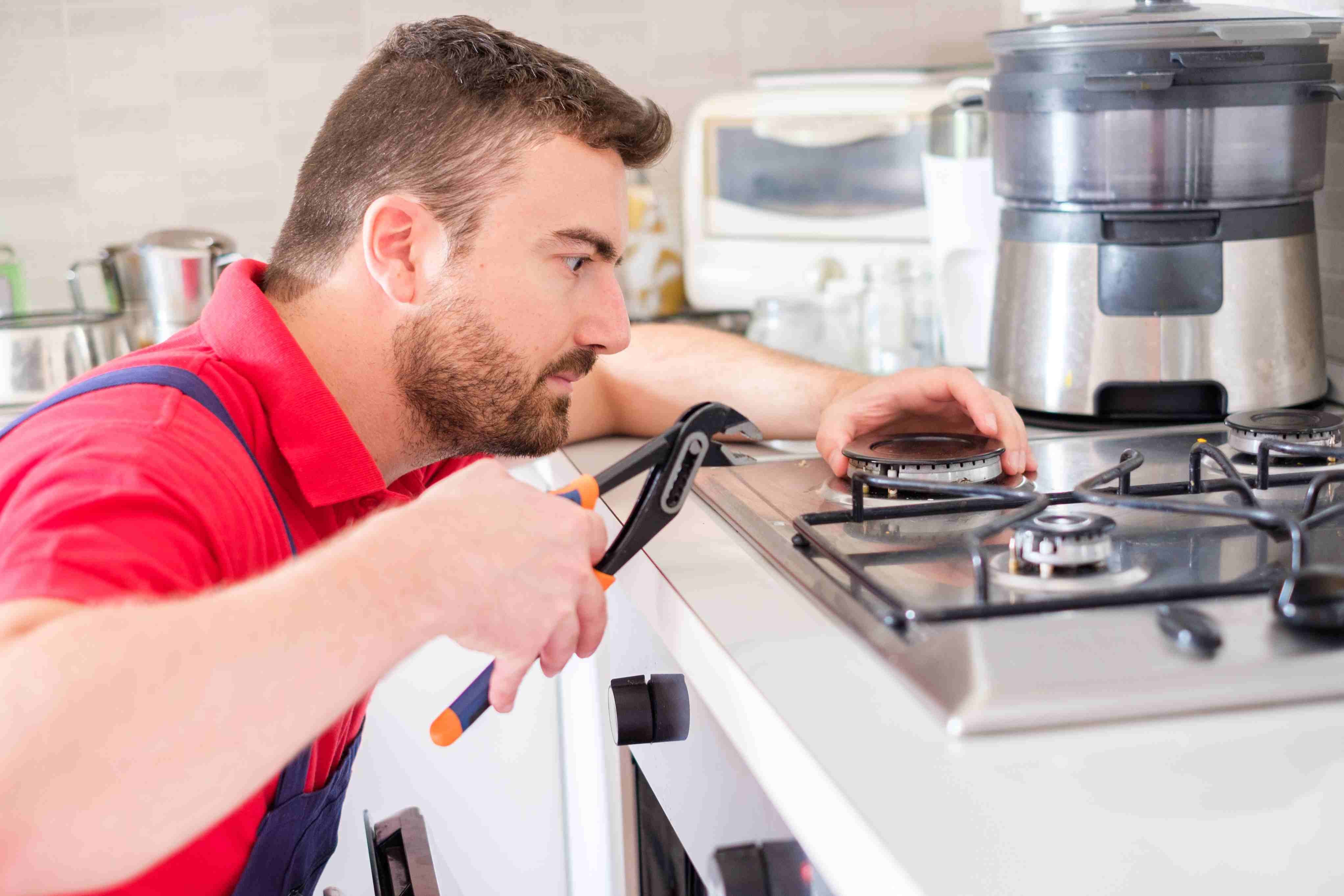 Common Cooktop Problems
The experienced professionals at Aces Appliance & Repair can fix all types of cooktop problems on both gas and electric models. Some of the most common cooktop malfunctions we see include the following:
Failure of the cooktop to turn on
Electric coils won't heat up
Electric coils have developed signs of damage (e.g. blisters, bubbles, or cracks)
Sparks appear when cooktop is turned on
Failure of the indicator light to turn on
Burner temperature won't adjust properly
Gas burner won't light
Induction element won't heat up
No matter what's wrong with your cooktop, our technicians can expertly diagnose and repair it in a timely manner.
Why Choose Us?
Residents of Keller, Texas, have trusted the experienced technicians at Aces Appliance & Repair for more than 20 years. During that time, we've developed a sterling reputation for world-class customer service, prompt and reliable repairs, and honest, transparent pricing. Although we've been in business for more than two decades, our team of knowledgeable technicians has been in the industry for far longer. During that time, they have built up an impressive repertoire of industry knowledge and skills. As a result, our team is more than capable of handling any type of cooktop repair service, regardless of make, model, or year of manufacture. Our team looks forward to helping you enjoy flawlessly functioning appliances.
 Contact Aces Appliance & Repair for Prompt Service
When your cooktop isn't working properly, you can count on the friendly team at Aces Appliance & Repair to deliver prompt and professional cooktop repair services. We proudly serve our neighbors in Keller, Texas. Contact us today to request an appointment for your cooktop repair needs.