Freezer & Deep Freezer Repair in Keller, TX
Nothing's worse than opening your freezer and seeing all your food melted and thawed. Runny ice cream and watery pizzas and ready-made dinners are hardly appetizing. Worse, thawed meat can be dangerous to eat if left to sit for too long. Whether your freezer won't stay cold or it constantly ices over, seek out reliable freezer repair at your earliest convenience. Ace's Appliance Repair is among the most trusted providers of refrigerator repair, commercial freezer repair, and more in Keller, TX and the surrounding area. Don't leave your frozen foods out to dry; schedule professional, prompt appliance service today.
Comparing and Contrasting Freezers and Deep Freezers
First, when it comes to freezer repair services, it's essential to make the distinction between a standard freezer and a deep freezer. Both are effective at keeping your food frozen, but you'll want to take a few more contrasts into account before purchasing a new one or scheduling repair services. Modern freezers and deep freezers can be set to the same temperature, so it's not necessarily true that deep freezers get colder. The main difference between the two today is that a deep freezer is often configured as a chest and can hold much more than a typical freezer. In general, a deep freezer is more energy-efficient than a normal model. They tend to be better insulated to keep the cold temperature in, so you'll spend less on utility bills. No matter which kind of freezer you have, Ace's Appliance Repair is well-equipped to offer expert freezer and deep freezer repair services at your Keller, TX home.
Diagnosing Common Problems with Freezers and Deep Freezers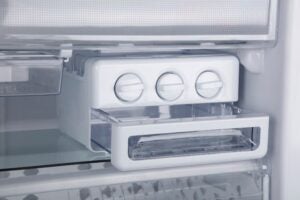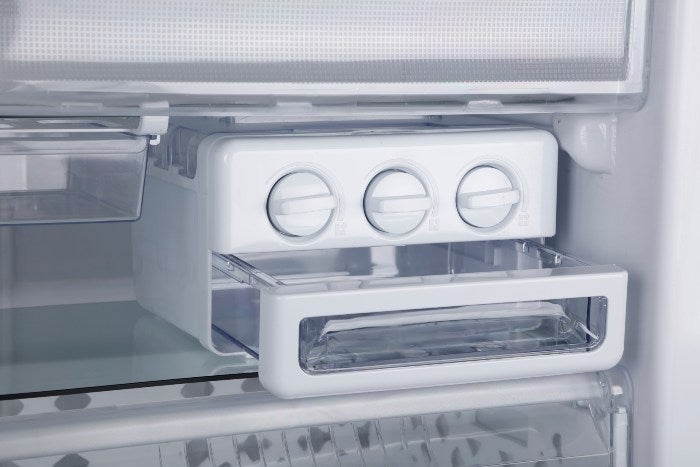 Regardless of whether you have a standard freezer or a deep freezer, they often come with similar problems. Some of these issues are easy to spot, like a failure to get cold enough, while others may take longer to detect. Some of the most common problems Keller, TX residents find with their deep freezer or standard model include:
High temperatures: A freezer that's too warm clearly won't keep your food frozen. Your thermostat may need repair from Ace's Appliance Repair if the problem persists.
Frost buildup: Occasionally, the cold in your freezer can result in frost buildup that requires some troubleshooting to fix.
Water leakage: If you notice leaking water coming from your deep freezer, it may be a problem with the defrost drain or condensation pan. Either of these problems could call for a visit from the Ace's Appliance Repair team.
Strange sounds: Many household appliances, like your ice maker, cause some noise during its normal operation. However, if you hear out-of-the-ordinary noises, there may be a problem with your freezer's fan.
Malfunctioning electronics: If your deep freezer won't run in the first place, it's likely a problem with the electronic controls. If you can't find a problem with the power flow, the controls themselves may need to be replaced.
Troubleshooting Freezer Problems, from Temperature to Leaks
Troubleshooting these common problems is much the same, whether you have a traditional freezer or deep freezer. Depending on the problem you're experiencing with your appliance, you may need to try a few different methods to get everything back in working order. Ace's Appliance Repair is your expert in freezer repair, and we want to share some tips on troubleshooting with the Keller, TX community. Before purchasing a costly replacement, try the following freezer repair techniques:
Check for items that could be blocking the vents.
Ensure that the temperature isn't set too low, usually around 0 degrees Fahrenheit is optimal.
Make sure the freezer door is closing all the way.
Inspect the shutoff valve for leaks.
Limit how often you open the freezer door.
Ensure proper airflow by placing the back-mechanical room cover correctly.
Check for power flow by operating the ice maker.
Keep the freezer 70-85% full.
Call in the Experts for Commercial or Residential Freezer Repair in Keller, TX
Even the best troubleshooting plans can go awry. Maybe you've tried a number of the items on the above list with no luck. If this is the case for you, it's time to call Ace's Appliance Repair. From deep freezer maintenance to commercial freezer repair, our team can fix nearly any problem with your appliances. We pride ourselves on service that is prompt, professional, and done right the first time. However, you don't have to take our word for it—read our customers' testimonials. When all else fails, Ace's Appliance Repair is here for the Keller, TX community. Contact us today for premier freezer and deep freezer repair services and more.